Click on cover images for audio samples
Perfect Harmony
Barbara Wood, read by Barbara Rich
No corporation is quite like Harmony Biotech, the ultramodern health products dynasty based on ancient Chinese remedies. And no greater challenge has ever confronted its CEO, Charlotte Lee, than the series of deaths that strike users of its products in a single terrifying week. And because all the victims were known to be her enemies, Charlotte Lee had become a prime suspect.
Her hunt for her nemesis will lead her through the midnight labyrinths of the Internet―and to a place and a time where today's technology was barely a whisper, where the voices of her female ancestors will lead her to the secrets of her soul.
Now, as precious seconds relentlessly tick away, Charlotte Lee must trust instincts deeper than she knows and a wisdom older than her years—as she fights to survive.
A breathless, helter-skelter race in cyberspace, effortlessly melded here with the tale of a Chinese woman's journey from the 1920s to the present, and with her granddaughter's terrifying chase to solve familial mysteries and industrial murder. —Kirkus Reviews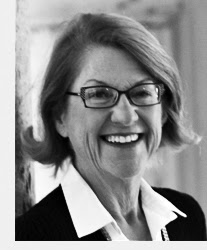 Barbara Wood is an international bestselling author whose storytelling acumen was brought into light with the publication of Domina, which even prior to publication had racked up an impressive list of sales including a TV-Film contract. Domina was selected as a Literary Guild Alternate, and in 2002 Barbara won the Corine Literature Prize, which is awarded to authors for excellent literary achievements and recognition by the public. To date, Barbara has written over thirty books, not including three under the pseudonym Kathryn Harvey, which have been translated into over thirty languages.
Barbara transports her readers to exotic countries that she has meticulously researched to provide them with a true sense of the culture and history relevant to each story. She has visited every country she has written about and in fact does not feel comfortable writing about a country that she has not walked on or breathed its air. In addition, she feels that the country of origin is by far the best source for research information. But research for a book does not end there. Barbara immerses herself completely into the subject at hand. This includes extensive reading of books, newspapers, and magazines, internet research, as well as first hand interviews and contacting experts in the various subjects relevant to her current project.

At the heart of every book is a strong, independent woman. Barbara is busy working on her next story that will, no doubt, showcase an extraordinary heroine in an exciting and intriguing adventure. Her many characters are fictional, but some are based on people she knows and people who are in the news and in history. Interwoven throughout her books are elements of herself in the main characters. While the majority of events that take place are fiction, some of the characters' experiences are her own. When not writing, Barbara often takes time to enjoy the work of other authors, and play golf with her husband, Walt.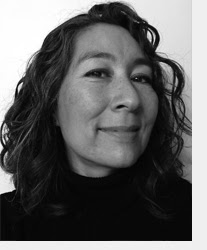 Barbara Rich is a professional voice actor and owner of Richcraft Studios in Bend, Oregon. She's worked her magic all over the world for big names like Toyota, Nestle, KFC, L'Oreal, Hertz, Pitney-Bowes, Udemy, Avast, Pfizer, MobyMax, The Jewish Museum (NYC), The House of Blues, political ad campaigns and more. Also a classically trained singer, Barbara continually hones her craft through a wide variety of voiceover rolls and character development in local theater productions. She has also worked extensively voicing software for eLearning, ranging from K-8 English and math lessons to pharmaceutical reps learning about new products.​
Get link

Facebook

Twitter

Pinterest

Email

Other Apps
Get link

Facebook

Twitter

Pinterest

Email

Other Apps